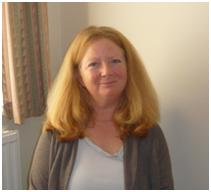 Counselling and Psychotherapy in Bath( M.A in Psychotherapy)
Welcome to my website. I am a fully qualified
Psychotherapist/Counsellor
( UKCP Registered) and I have had a private practice in Bath( now at The Abbey Practice) for 12 years.I assist people in dealing with issues that prevent them from moving forward in their lives.
WHAT AREAS DO I DEAL WITH?
Presenting issues cover anxiety,depression,low self-esteem,relationships,family,work,stress,fertility,bereavement and others.
The process of working together in therapy can provide relief and support when pressures build and life feels unmanageable.
HOW I WORK
I can work with people in the short and long term.I also see students where therapy is an integral part of their training. I normally have an initial assessment when there is opportunity to ask any questions.
WOMEN'S HEALTH AND INFERTILITY
I offer support with fertility issues as part of my practice. These issues often feel beyond our control leaving us feeling isolated and it can be useful to reach out for help.Common causes of infertility are endometriosis,fibroids, hormonal imbalance,ovulation problems and unexplained infertility. I also work with people with other medical conditions such as eating disorders and I.B.S.
PERSONAL DEVELOPMENT PROGRAMMES.
I am currently offering a personal development programme entitled 'Speak Your Mind and Sing Your Heart' located at New Oriel Hall in Larkhall, Bath and also at The DOJO which is at Stillpoint off Walcot St, Bath.
It is a weekly programme of eight 2 hour sessions and is aimed at anyone who is wishing to develop more confidence in how they express. Very often people experience blockages to expressing more freely which prevent them from making the most of themselves and getting more out of life.The course uses voicework,relaxation and movement to help free up emotional and physical restrictions so that people can become more assertive and more energised. A professional voice coach assists with the voicework.( For more details see 'short courses' )
BUSINESS WORKSHOPS
I also offer workshops for business groups.I am currently offering the following range of programmes which can be tailored to meet the particular requirements of the organisation:-
- Managing Teams
- Improving communications
- Business presenting
- Behaving more assertively/ Finding your voice
- How to motivate your employees
(For more details see 'short courses')
WHERE AM I LOCATED AND HOW MAY I BE CONTACTED?
I am based at The Abbey Practice in central Bath.I am within easy reach of Bristol, Keynsham,Yate,Radstock,Frome,Chippenham,Box,Corsham,Bradford on Avon and Longwell Green.
To make an appointment or for an informal discussion please contact me on 07967-331654 or email me : gretark@btinternet.com